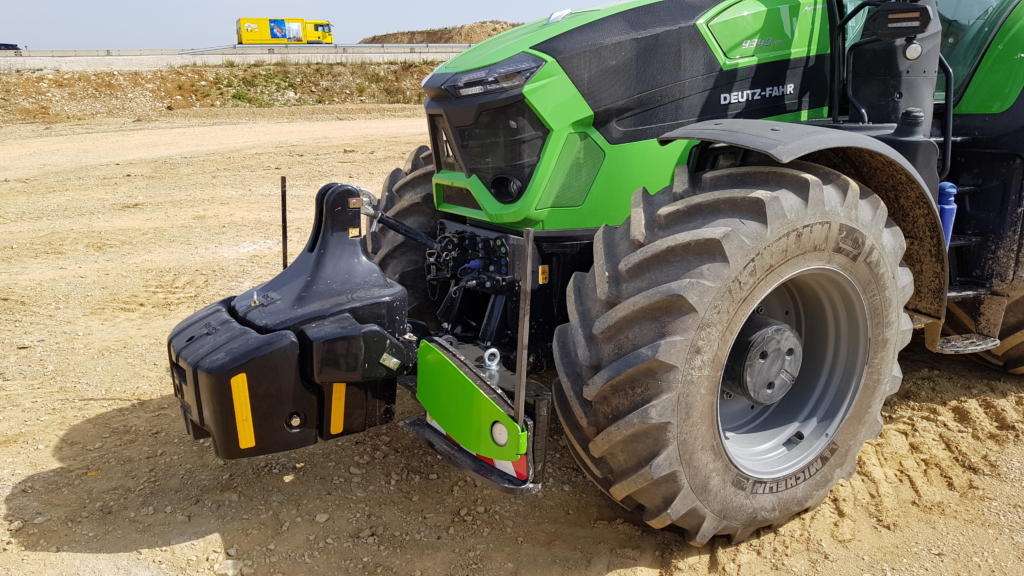 EASYMASS®, the official importer of Agribumper, presents the front bumper for tractor. It can be weighted up to 1,600 kg to release the lift primarily by increasing safety.
EASYMASS®, a French manufacturer of cast iron counterweights, now imports Agribumper bumpers in France and Latin Europe. Their design makes it possible to install a device for marking the width, turn signals and LED position lights. Thus, the gear is more visible on the road and, above all, the main advantage for the farmer is that he can weight his tractor from 350 to 1,600 kg without losing the use of the front linkage.
This bumper fits on all tractors or front linkages, regardless of their brand.